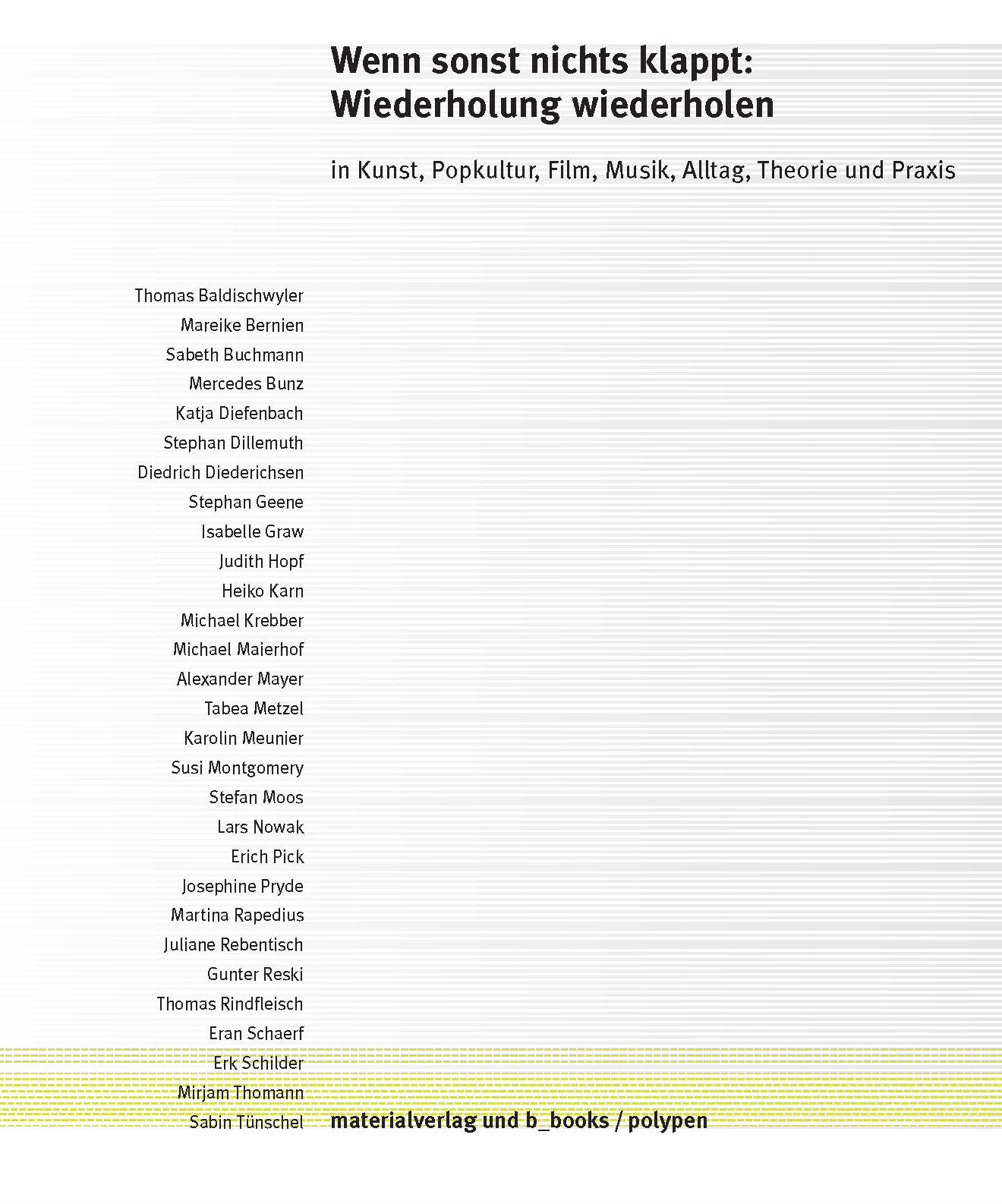 Wiederholung wiederholen
The book is the result of a group work with then our professor Sabeth Buchmann. Together with Alexander Mayer, Karolin Meunier, Erich Pick, Martina Rapedius, Thomas Rindfleisch, Mirjam Thomann and Sabin Tünschel the book was planned, shaped and redacted including our own contribution and that of other artists. The repetition theme was also the issue of a activities and performances at the Hochschule für Bildende Künste Hamburg.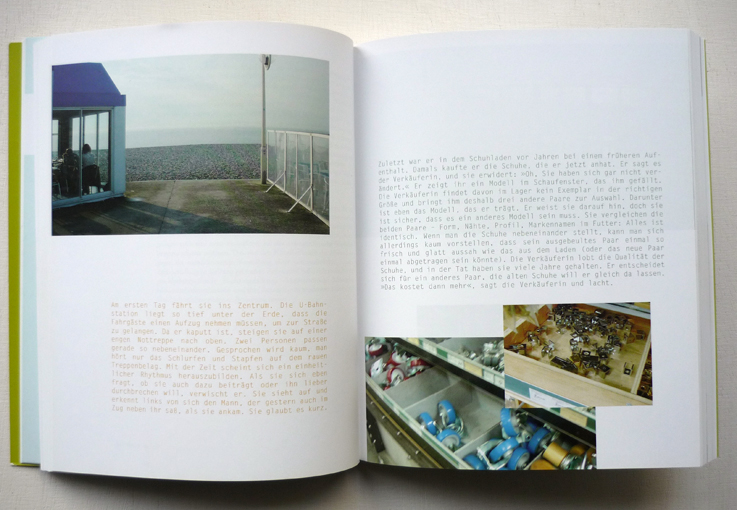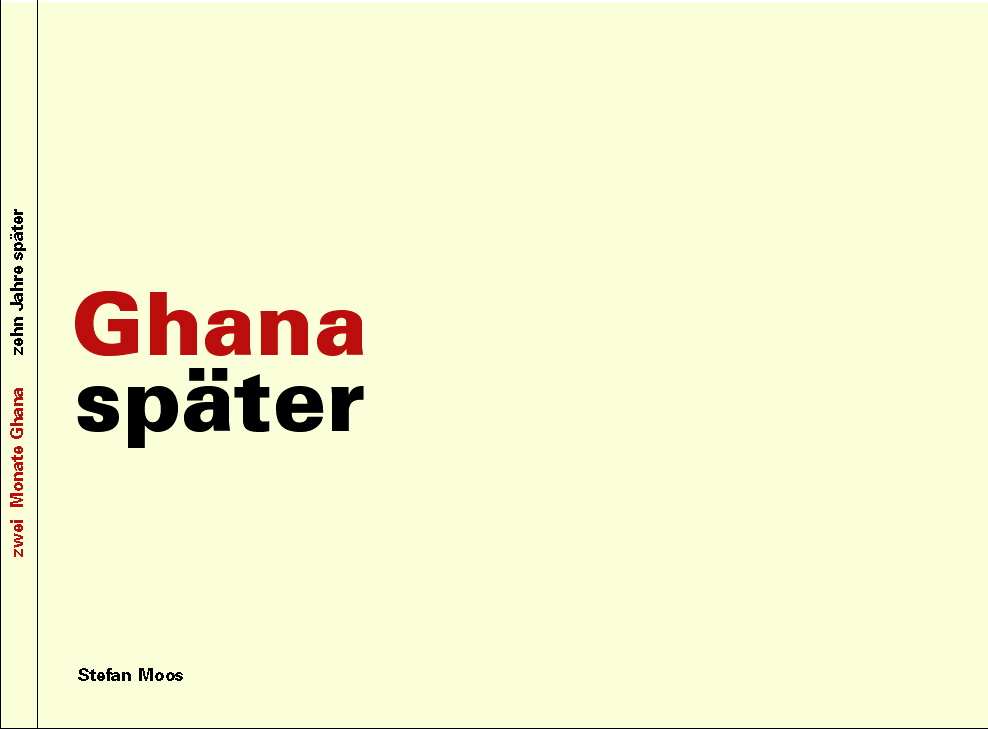 Zwei Monate Ghana – zehn Jahre später
Two months Ghana – ten years later is a 46 page book with pictures taken during a stay in Ghana in 1991 and diary notes. The pictures are not sharp due to the very cheap camera that was used having a plastic lens and being so small that it fitted in a pocket. It wasn't even possible to focus in an appropriate way. The text is in his own way unsharp describing the various encounters during the stay with a voluntary organization at different places in the country, much of the time just overwhelmed and not really understanding the situations because of the deeply different cultural frames.